This episode is part of an ongoing video series demonstrating tips, tricks, and features to help you get the most out of EBMS. In today's video, Nathaniel highlights best practices for on-prem server security.
This video covers -
Understanding Cyber Attacks
Partnering with local IT companies
Understanding EBMS as an on-premises system
On-premises vs datacenter, which is more secure?
and more
Remember, it is always important to implement multiple layers of security when accessing business networks and systems. System redundancy is also important. We continually hear stories from our clients who have experienced attacks and breaches; and we have our own story to tell. The dynamics are always changing. Partner with an IT company that has the resources to stay current.
- Nathaniel
---
Make sure you're receiving the information most important for your role by updating your email and updates preferences:
Additional Resources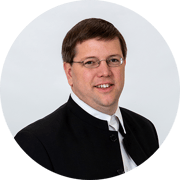 Nathaniel Gingrich is the Chief Partnership Officer at Koble. His interest is in empowering individuals and small businesses to flourish. Nathaniel has spent years gaining practical small business experience and he continually strives to better understand the needs of business leaders. Primary in his life are his relationships with Jesus Christ, his family, his church, and his community. Nathaniel is energized when those around him are experiencing joy, peace and purpose in their journey.