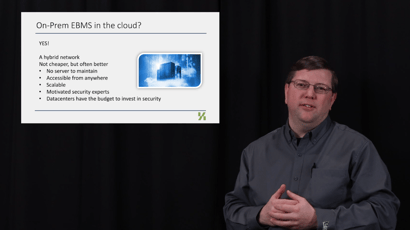 This episode is part of an ongoing video series demonstrating tips, tricks, and features to help you get the most out of EBMS. In today's video, Nathaniel highlights best practices for on-prem server security.
This video covers -
Understanding Cyber Attacks
Partnering with local IT companies
Understanding EBMS as an on-premises system
On-premises vs datacenter, which is more secure?
and..