This episode is part of an ongoing video series demonstrating tips, tricks, and features to help you get the most out of Eagle Business Management Software. In today's video, Nathaniel highlights best practices for year-end.
This video covers -
Maintenance utilties

Verifying balances

Opening the next year

Inventory batch adjustment

& Updating taxes and forms for payroll
---
If you find this helpful and you'd like to continue learning how to use EBMS to its fullest capabilities, be sure to join our email community to stay in the know about training opportunities, technical information, and upcoming events.
Additional Resources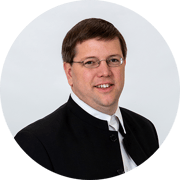 Nathaniel Gingrich is the Chief Partnership Officer at Koble. His interest is in empowering individuals and small businesses to flourish. Nathaniel has spent years gaining practical small business experience and he continually strives to better understand the needs of business leaders. Primary in his life are his relationships with Jesus Christ, his family, his church, and his community. Nathaniel is energized when those around him are experiencing joy, peace and purpose in their journey.