Clean Stream Water Inc, keeps the water supply safe and pure for many homeowners and businesses in Lancaster and Chester counties.
Water supply issues can cause some serious problems – from hardwater build-up reducing the lifespan of appliances and plumbing to increased health-risks from contaminants like nitrates, bacteria, and other toxins.
Clean Stream is committed to providing the best in affordable water testing and treatment services. With a small team and a growing client base, Clean Stream has worked hard to build efficient processes, from job planning to inventory management to payment processing.
How business flows at Clean Stream
Clean Stream has been partnering with Koble since 1998, and with strong systems in place, have been able to effectively serve the Lancaster and Chester county area even with a small team of five. They continue to grow their customer base and improve their operations and processes, always prioritizing the customer experience.
With a small team, it's crucial that the day-to-day operations within the company are smooth and efficient, and the systems they have in place are simple, intuitive, and flexible.
However, their payment processing solution was not meeting that standard.
Finding the right Payment Processing System
Getting paid by your customers should be simple. And yet often for organizations payment processing can be a major burden, resulting in awkward customer interactions, bad debt, and tedious administrative work that feels like a waste of time for employees.
FOR MORE ON PAYMENT PROCESSING, GO HERE
Clean Stream had a single card device at their front counter and had to run every transaction through that device, whether in person or over the phone.
Because of that, this was the process they had to follow when the customer paid over the phone:
The sales rep on the phone would read out the invoice information to the customer

Leave his desk to go to the counter and manually enter the customer's card information

Ensure the device processed the transaction

Return to his computer and enter that the payment had been made
There were a couple key issues with that process. It required dual entry, multiple inputs, and increased opportunities for human error with the manual entry for card numbers. Also, because the customer had to relay the card information verbally, card security could become more of an issue.
Clean Stream needed a solution that would continue to allow customers to pay using their preferred method in store, or online. It needed to cut down on duplicate entry and opportunity for human error, and connect all information back to their sales system to keep accurate information flowing in real time.
Koble Payments was the solution.
Jared Odicio – Clean Stream's marketing and sales guru – was quick to jump on the Koble Payments BETA opportunity when he found out Koble was building an integrated payment processing system.
"We've been long term customers and we trust the software and the team at Koble, so we were pretty excited to be a part of the BETA and see how Koble Payments would help us in terms of growth" – Jared Odicio
So Jared and Koble began working together, identifying the needs that Clean Stream had and how to get their payment processing system working at peak efficiency.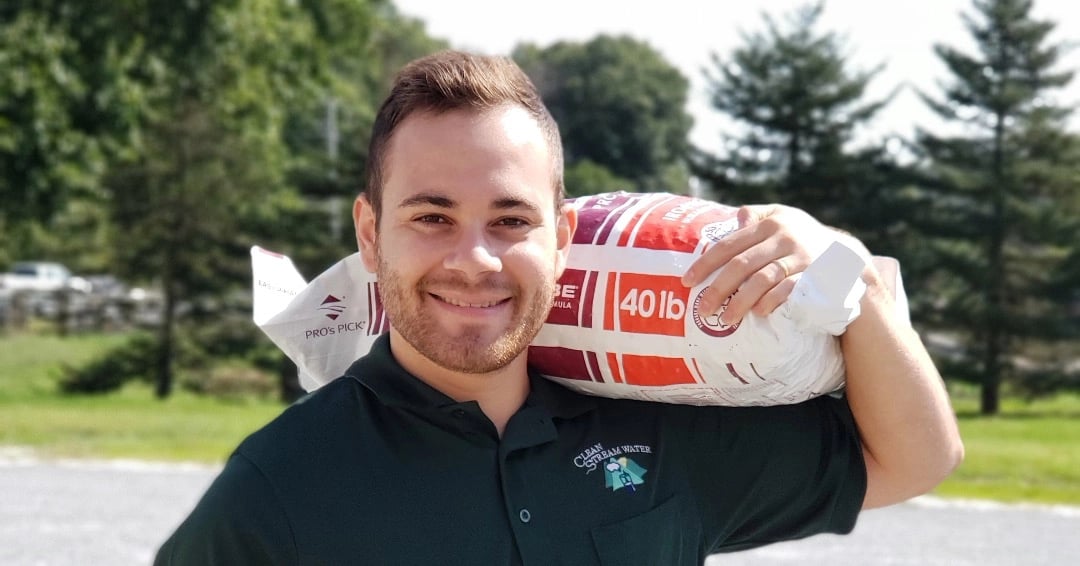 Koble Payments – Keeping Card Transactions Simple
Koble's new payment processing solution has made it a breeze for Clean Stream to collect payments on invoices.
Simple and secure processes for salespeople
When customers call in to pay a bill, salespeople can now simply pull up the invoice and enter the payment information directly into the sales screen. No more trekking to the counter to process the payment or scribbling down card information on a sticky note to process later.
The system even has a tokenization feature that allows salespeople to store card information securely for repeat customers.
Convenient payment methods for customers
Clean Stream can now send out email invoices with a link to pay online, eliminating the need to call, mail a check, or stop in to pay. This saves everyone time and hassle, and Clean Stream gets paid faster.
Seamless transactions for in-person sales
And of course, a card reader is still being utilized for in-person payments. Clean Stream's customer can swipe, insert, or tap their card to pay, and the card reader is connected directly to EBMS, so the sales team can wave goodbye to the never-ending loop of dual entry.
"Our team has given good feedback on how easy the in-system payment processing has been to use, and allowing customers to log in and view their invoices through a web link really made the process of getting paid easier."
Koble Payments has boosted security, expanded payment options, and streamlined everyday processes for the team at Clean Stream.
Looking Forward
Payment Processing is just one of the many ways Clean Stream is upping their game. They have a bright future ahead, and are continuously dreaming up new ways to wow their customers and support their team, such as QR codes, text reminders, and other creative ways to help clients schedule maintenance, request service, and pay bills. With the right systems in place, their small team is able to be incredibly effective and we're thrilled to continue partnering with them as they provide cost-effective water safety to homes and businesses through Lancaster and Chester counties.
To learn more about how to improve your customer's payment experience with Koble payments, reach out to our sales team.
Read Also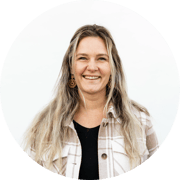 Kelsey Stout is the Head of HR & Marketing at Koble. She loves helping people build strong and lasting businesses with meaningful work, the right systems in place, and a strong approach to culture. When not telling Koble stories, Kelsey can be found writing children's fiction, spending time with family, or playing the guitar (poorly but enthusiastically).