Inventory management is a challenge for many companies. It's hard to keep track of inventory, especially when it is spread out across multiple warehouse locations. The more locations you have, like supply trucks or sales lots, the harder it gets.
We can help you manage this process with ease. MyInventory, our mobile inventory app, makes it easy to keep track of where products are stored and how much is available in each location – all from the palm of your hand.
Whether you have supply and service trucks, showroom floors, or sales lots to manage in addition to your primary warehouse, having a mobile solution that supports your inventory control allows your team to pull what they need, when they need it.
With MyInventory, you can transfer items from one location to another by starting a warehouse transfer in the app. This allows your inventory to stay "moving" at the same pace as your team and no one will wonder if the information in the system is right or not. Your data will stay updated and accurate, even while your team is on the go.
Your Inventory Manager will know how much product is available, even if some is 20 miles away on a supply truck. Your salesman will have the ability to secure items for customers, even if they are not in stock at his location. Every item is accounted for and visible, so there's no confusion in how product is moving in and out of your company.
If you want to know more about how MyInventory works with multiple locations, watch this recent EBMS Insider.
Reach out to your EBMS Account Manager if you have any questions or want to discuss ways to support and improve your inventory management processes and give you tighter inventory control.
Additional resources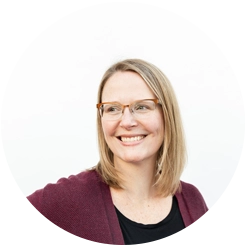 Janelle Lieberher is the Manager of our Account Management team here at Koble. She has worn many other hats over the years with us, but this is her favorite! She loves building relationships and finding ways to improve our client's overall experience. When not engaging with clients or colleagues, Janelle enjoys time with her family, reading and spending time in nature.