As your business prepares to enter the next fiscal year, it's important that your books are accurate and up-to-date – reflecting current numbers in every part of the system. This makes it necessary to do a physical inventory count to ensure that what you have on the shelves and what is in EBMS match up. But, when done manually it's a time-consuming process that involves walking around your store and warehouse, writing down counts for each item in your stock, and then manually entering those counts into the system later.
The Tedious & Time-Consuming Process of Year-End Inventory Control
Your workers are already slammed with the work from regular operations. When year-end comes around, this process can add hours or even days (depending on how big your inventory is) to their workload. This means that they'll either have to work more than usual, or you'll have to bring in some temporary labor just for the counting process. Regular operations may even have to stop while the inventory is being counted.
And because this process is so tedious and prone to human error, your workers might mistakenly let some items go through twice, or forget to count certain things altogether. These errors can lead to inaccurate numbers when you close your books at the end of the year.
Scan & Update Counts Easily with MyInventory
MyInventory is an app that eliminates the extra step of reentering counts later, helps reduce errors, and ensures that your numbers are accurate for your tax reports. It allows you to search for and/or scan and enter quantities of your items easily and quickly. This removes excessive paperwork and reduces manual data entry. In addition to this, the app also makes it easy for users to search for products, add descriptions of products and update details as necessary.
It can run on any mobile device, making it accessible and easy to use. Or to optimize the process even further, compatible scanners are available.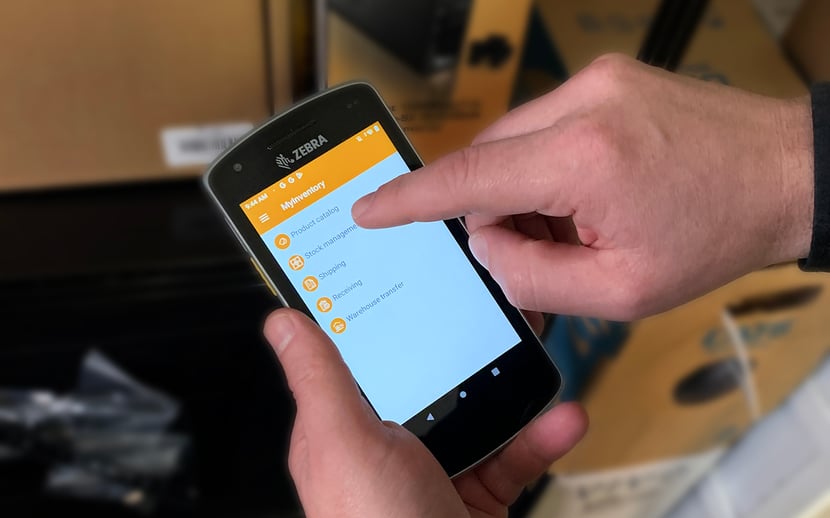 With the app, a worker counts products by scanning each product's barcode with the scanner or phone camera. This makes counting products much faster than it would be if you paced through the warehouse making tallies on a clipboard, having to bring it back to the computer later and enter it into EBMS.
Cutting out extra steps of manual entry helps your team be more productive and efficient with the time they have and ensures accuracy across all your processes.
If you are interested in making year-end inventory control easier and faster, talk to your Account Manager about MyInventory and the scanning devices it is designed for.
Additional resources for year-end inventory control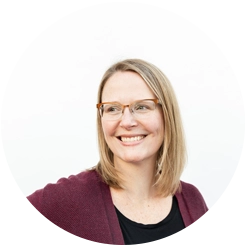 Janelle Lieberher is the Manager of our Account Management team here at Koble. She has worn many other hats over the years with us, but this is her favorite! She loves building relationships and finding ways to improve our client's overall experience. When not engaging with clients or colleagues, Janelle enjoys time with her family, reading and spending time in nature.