Learn what's new in the latest version of EBMS, including:
Multi-codebase Services

Bank Feed

Customization Designer

Change-logging

Reverse Manufacturing

and more
View our Version Enhancements page for more details
Question and Answer
Find answers to questions asked during the live event:
Change Logging | Bank Feed | Customization Designer | Misc
Change Logging
Question: Is change logging turned on by default?
Answer: The change logging module should be installed using EBMS Server Manager. Following installation, change logging will be turned on immediately, for a default set of common database fields. Individual fields can be reviewed, added, and deleted from the Log Changes selection of the right-click context menu.
Question: What editions of 8.5 have change logging?
Answer: Change logging is included with Advanced and Enterprise editions.
View change logging documentation
Bank Feed
Question: I can't see the Bank Feed option under Financials. I have EBMS 8.5 version 11. Which version has Bank Feed available?
Answer: Bank Feed requires the 238 branch of EBMS 8.5. Use the Help > About EBMS selection to determine whether you are running 8.5.237 or 8.5.238

Customization Designer
Question: Is that prompt at the login to apply the new field only shown to Admin users or to all users?
Answer: The prompt is displayed only when logging into EBMS on the data server. Alternatively, EBMS Server Manager can initiate the process; an Update button will be present on the company title.
An administrator is never required to apply the new field; it may be scheduled at the administrator's convenience when all users have exited EBMS.
Question: In 8.5 can the system be made or modified so that on an S.O. that we could ship some but not all of the product lines within a header?
Answer: Customization Designer provides a zero-code solution to add custom fields, and to extend dialogs to display and edit them within EBMS and (in many cases) MyEBMS. Custom business logic requires either custom programming or a low-code workflow automation solution such as Microsoft Power Automate. Please contact your Account Manager for more information.
Question: You showed how to edit the sales order header. When can we edit the Rental header?
Answer: All dialogs supporting custom programming of the header area support the zero-code Customization Designer. Some dialogs, including the Rental Contract, do not support custom programming of the header area.
Question: Can we remove custom fields that we installed prior to 8.5?
Answer: At this time, we have not provided a mechanism to delete older custom fields with Customization Designer. If this older field is either indexed or accessed by custom business logic, field removal could significantly impair the use of EBMS. Please connect with your Account Manager to discuss the removal of a custom field.
Question: Are modifications able to be vendor, customer, product specific or are they applied to each item in those categories?
Answer: At general release, only Tasks and Work Orders support selective display, based on a Task Type. Please communicate your additional needs to your Account Manager so we can prioritize future enhancements.
Question: Are we able to rearrange column headers on S.O.s, Product Catalog, etc.?
Answer: Yes! ...with a caveat. You can define a column within Customization Designer to appear at the position of your choosing, which will effectively duplicate the standard column. You can then hide the standard column, to give the effect of the column having moved. The caveat is taht some EBMS operations, such as the Sales Order setting to automatically move to a new line, cannot operate correctly when columns are rearranged.
Question: Which editions of EBMS 8.5 have Customization Designer?
Answer: Customization Designer is included with the Advanced and Enterprise editions.
Question: Will a discount column be added to the proposal? Our sales order screen has 2 discount levels columns that can be customized to any type of percentage but they are not on the proposal screen.
Answer: While Customization Designer can add existing (and new) database fields to EBMS dialogs, it cannot add new business logic. In this example, the sales order business logic would most likely need to be implemented in the proposal as well. Please contact your Account Manager to discuss enhancing your sales order customization.
View Customization Designer documentation
Miscellaneous
Question: How do I know if my server is ready for EBMS 8.5? I think my server might be old.
Answer: EBMS 8.5 does not change the minimum hardware requirements, as documented in the Systems Requirements section of the knowledge base. The Multiple Codebase Service feature of EBMS 8.5, if configured, will take better advantage of the multiple processors on your server, leading to higher aggregate system capacity. Server specifications, including CPU speed, continue to contribute to overall performance. We strongly recommend always using a supported version of the Microsoft Windows Operating System to ensure the best security and performance.
Question: When is the release date of 8.5?
Answer: EBMS 8.5 by Koble will be generally available on March 7th, 2023
Question: When receiving on multiple P.O.s with a scanner at the same time with potentially same items - will the system fill the oldest selected P.O. first an then work out from that one?
Answer: The system will fill purchase orders in order of invoice number. For example, PO#233 should fill before PO#501.
Question: Where do I get the update to download and install?
Answer: This update will be coordinated by your EBMS support team. Reach out to them requesting to be added to this queue.
Question: Where do I see what level of EBMS we have?
Answer: The licensed edition of EBMS should be printed on your billing statement.
Question: Can I query a report to print new price labels for items that were updated by vendor catalog?
Answer: A custom report is required for this functionality. There is no standard report capable of this.
Question: Can we have a "little indicator" on the internal notes tab or on the documents tab?
Answer: Please communicate enhancement requests with your Account Manager so we can prioritize upcoming enhancements. However, some indicators have the potential to significantly slow the opening of a dialog; for example, accessing a documents folder that resides across the network on a different computer.
Question: Is there a way to print out the Notes section on a Journal Entry?
Answer: Yes, this will be available in EBMS 8.5
Question: Is the xPress POS app scheduled for any updates/feature improvement in the 8.5 schedule?
Answer: No significant improvements are planned for the xPress POS app in EBMS 8.5
Question: When are we going to be able to text customers from EBMS?
Answer: EBMS offers two integration paths for SMS/MMS messaging.
Autosend email contacts to an SMS Email Gateway, such as ClickSend
Please contact your Account Manager to discuss your requirements and alternatives.
Question: Can we get the ability to schedule appointments via calendar?
Answer: The MyDispatch app visually schedules EBMS Tasks & Work Orders. We also have developed customizations to integrate with calendar systems, including Microsoft Outlook. Please contact your Account Manager to discuss your requirements and alternatives.
Question: When we pay vendors, can they be notified by email of the payment amount and the invoice is paid?
Answer: Yes! The EBMS CRM module (aka AutoSend) has a variety of modes to send batch notifications to customers, vendors, and workers, including vendor payments. Customizable workflows can be developed with a low-code solution such as Microsoft PowerAutomate integrating with EBMS' Rest API and Webhooks.
Question: It would be nice to have the ability to send an email notice to a purchasing manager when an item falls below the min. stock amount.
Answer: This is an ideal scenario for a low-code solution such as Microsoft PowerAutomate integrated with EBMS' Rest API and Webhooks.
Want to learn more?
Reach out to your Account Manager or contact Support to schedule your update.
---
Make sure you're receiving the information most important for your role by updating your email and updates preferences: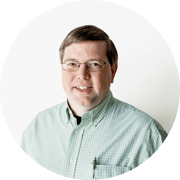 Nathaniel Gingrich is the Chief Partnership Officer at Koble. His interest is in empowering individuals and small businesses to flourish. Nathaniel has spent years gaining practical small business experience and he continually strives to better understand the needs of business leaders. Primary in his life are his relationships with Jesus Christ, his family, his church, and his community. Nathaniel is energized when those around him are experiencing joy, peace and purpose in their journey.